The collector of clouds sips tea in his blue penthouse and watches the gathering storms. He's always on the lookout for funnels. He uses cloud computing to keep track of the shapes. He keeps his treasures in transparent boxes labeled with beautiful Latin names. He sends his emissaries all over the world to get the latest Nimbus creations. Come, take a look, he gestures. My mirrors are full of angels, and rain clouds are cheap. And here are my rarest pieces: the antique Cumulus with a silver lining, and the elusive cloud 9.
All's well in hell.  Nothing to watch on TV, but speeches. Large industrial plants manufacture wooden clocks, tin birds, and bells with no tongues.There's a 3-year waiting list for a car without gas. We play outside all day with chalk and a ball. The key tied around my neck jumps up and down and prints a dark bruise on my chest.Lights off early in the entire cement city. Dear comrades, we know you need your beauty sleep.
The tooth fairy was not allowed to fly behind the iron curtain. Instead, my brother and I were visited by an old toothless fairy. She limped into the room, stole the coins from the piggy bank, and placed small potatoes under our pillows.
When I see the Black Sea again, the sea will also see me. She'll open her green eyes and greet me with white horses and hammers. She'll recite my poems. She'll welcome me in her cold bosom, smile with thousands of salt teeth, and carry my name from wave to wave, for I'm her lover Ovid, the exiled.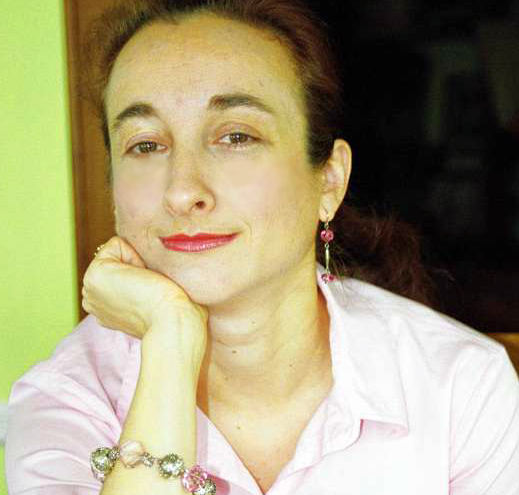 Claudia Serea is a Romanian-born poet who immigrated to the U.S. in 1995. Her poems and translations have appeared in New Letters, 5 a.m., Meridian, Word Riot, Apple Valley Review, and many others. A four-time Pushcart Prize and Best of the Net nominee, she is the author of Angels & Beasts (Phoenicia Publishing, Canada, 2012), The System (Cold Hub Press, New Zealand, 2012), and A Dirt Road Hangs from the Sky (8th House Publishing, Canada, 2013). More at cserea.tumblr.com/.
Related Posts