For you took the night away over the garden wall & left no shelter
for the aster or the deer that hid there, feeding. You emptied
the buckets where rain would last for days. Where the sparrows
bathed, blotting our raised voices against sunrise. We would walk
into this garden when the house asked us to stop fighting.
We would walk, arms crossed, fists like new bulbs turning
in mud. Turning in the dark. In the dark the scent
of lavender was unbearable. You walk away from this. You
drag my face beneath your arm. The door sighs. Without skin
I return to the house. Hold my radio near the open windows.
Inside my head my light blue head turned away on the pillow.
I'm learning how to be a shadow. I must understand
how static works. Already mysterious,
you liked that mostly until the unknowing bored both of us.
For the kind of breathing we did could move the moon
back to dusk. A gibbous farewell before we blamed star-fall.
You saw my silhouette in the house the way movies use tricks
to invent memories we can recognize
(Words we repeat from an uncomfortable script)
but never had. The better things in us
tried to stay up, night after night, when the dew of illusions froze
& burst, hot as a gaslight. Even shame could be celestial.
And a new planet, like a dab of shimmers, glimpsed us. Hanging low
near the hill, I sometimes hid there, holding diamonds
& my face in my hands until it closed beneath stones,
to get away from us.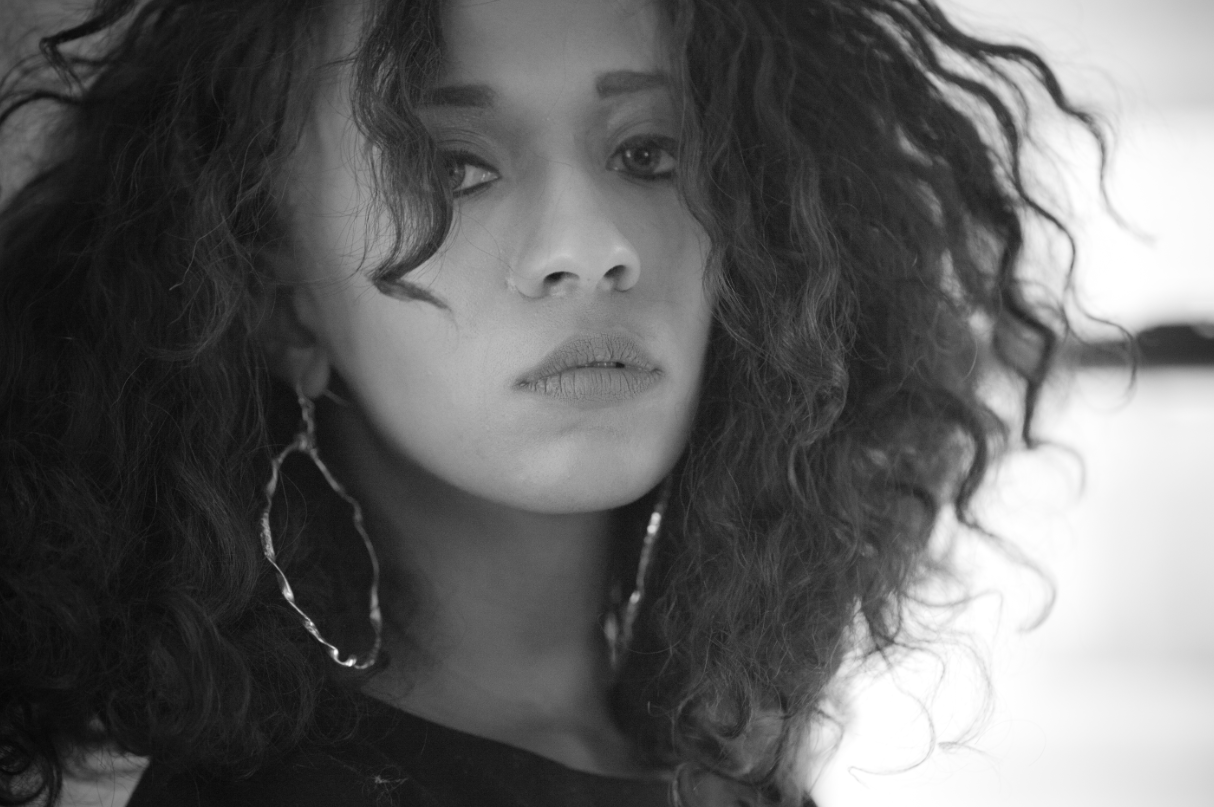 Rachel Eliza Griffiths is a poet and visual artist. Her forthcoming collection, Lighting the Shadow, will be published by Four Way Books in 2015. Currently, Griffiths teaches creative writing at Sarah Lawrence College and lives in Brooklyn. Please visit: www.rachelelizagriffiths.com.
Related Posts
« CHIMERAS & OTHER INTIMATE STRANGERS: The Art of Lori Field ASHOKAN FAREWELL IN Z MINOR & Poem – Boona Daroon »