Behind the war on women
Who does not control her own body?
A slave.  Aging white men addicted
to power cannot stand girls and women
choosing for themselves.  They dream
of bringing back those patriarchal days
when women in pearls like tiny teeth
rustling in taffeta brought platters
of Betty Crocker cakes, salads
of raisins, carrots and celery
in orange Jello to men who barely
needed to acknowledge their labor
because God willed it so. They want
the others crushed back into their
places, smiles glued on, costumes
intact, ready to serve as the punch-
lines of jokes shared over cigars.
Those were the days!  And nights
of subservience only available now
if they pay for it. Their anger swells
until solidified into punitive laws
that will strip women of choice,
of their uppity freedoms, of life itself
to bring back those glorious father
knows best chastity belt years.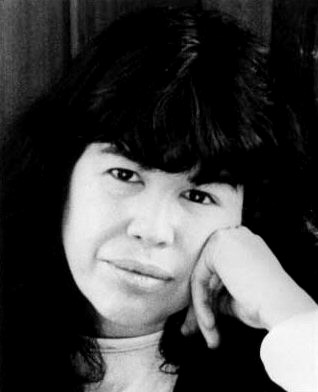 Knopf brought out Piercy's 18th poetry book THE HUNGER MOON: New & Selected Poems 1980-2010 in paperback. Other recent poetry includes THE CROOKED INHERITANCE; COLORS PASSING THOUGH US; WHAT ARE BIG GIRLS MADE OF. Piercy has published 17 novels, most recently SEX WARS; others include GONE TO SOLDIERS, THREE WOMEN, HE, SHE AND IT, and WOMAN ON THE EDGE OF TIME.  PM Press just republished DANCE THE EAGLE TO SLEEP, VIDA and BRAIDED LIVES with new introductions by Piercy.  Her first collected short stories THE COST OF LUNCH, ETC. will be out in April. Her memoir is SLEEPING WITH CATS, Harper Perennial. Her work has been translated into 19 languages and she's given readings, workshops or lectures at well over 450 venues here and abroad. Her CD is LOUDER, WE CAN'T HEAR YOU YET..   www.margepiercy.com
Copyright 2013 Marge Piercy Box 1473, Wellfleet MA 02667 hagolem@c4.net
Related Posts
« I OPEN A BOX – Maria Mazziotti Gillan KNOT – Joan Larkin »