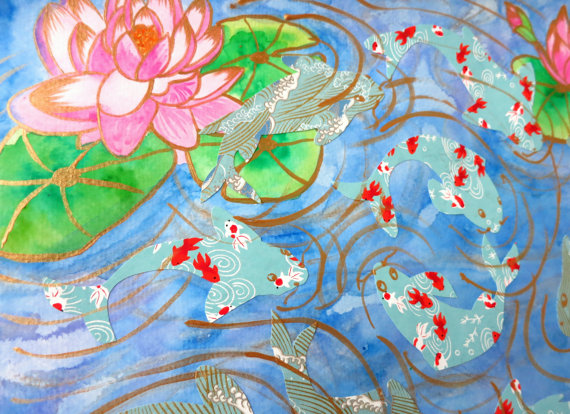 say that five times fast…
a crush of cumulus clouds
crowds the quiet cove
*
bug spray—
the ticks agree
to an armistice
*
papier-mâché—
how these eyes
stay glued to you
*
old moon
the calico
hides away
*
a kiss
that won't let go
clingstones
*
flickers
of an old warmth
winter sun
*
downcast…
the endless tessellation
of rain clouds
*
promotion:
the pawn
becomes a queen
Aaron Barry's haiku and senryu have appeared in over ten haiku journals, including Modern Haiku Magazine, Frogpond Journal, and the Heron's Nest.
---
HAIKU, LAMA, NEW MEXICO
1.
Stems of notes take root
in a pool of morning light.
Piano, guitar.
2.
Puccini trembles
in his sleep, then he whimpers—
Or is it a rabbit?
3.
How to explain this?
I am as old as the stars
and as young as grass.
4.
Late afternoon rains.
Then two umbrella rainbows
open in the sky.
5.
Sometimes I can't sleep.
The sky enormous with love,
a grandmother's hand.
6.
We spread a blanket
on the cold evening ground,
then fly together.
7.
The swift arrows of
hummingbirds miscalculate
the distance of love.
Anne Knupfer has an MFA in Poetry Translation from the University of Iowa, where she was also was a student in the Iowa Writers Workshop, studying with Normal Dubie and Donald Justice. She has published poetry translations in Iowa Review and Modern Poetry in Translation, as well as co-edited an international literature anthology.
---
OLDER
Sky in my eyes. Grey
clouds with a sliver of moon
for a hairpin.
A fallen oak branch
becomes my bench
by water's edge.
I mistake my reflection
for an enemy.I write
on water. A soaring
heron is an apostrophe.
***********************
IN THE GULF OF MEXICO
Foam-covered waves climb
the dunes then quietly recoil.
A sigh of relief.
A flock of flamingos
against the steel sky. Drifting
out of reach.
Circling in the air
pelicans scan the ocean—
It's raining birds and stones.
When gulls land
black-bellied plovers flee— wet
sand without imprints.
A silver hook glistens
then pierces flesh where fish
inhabit silence.

Edytta Anna Wojnar emigrated from Poland and now lives with her husband in northern New Jersey, where she teaches at William Paterson University. She is the author of chapbooks: Stories Her Hands Tell (2013) and Here and There (2014) published by Finishing Line Press. Her poems have appeared or are forthcoming in The American Journal of Poetry, Paterson Literary Review, Narrative Northeast, Edison Literary Review, and Shot Glass Journal, among others.
---
JAZZ PURRS
for Steve Dalachinsky
like cats jazz purrs

smoky
blues taste like wine

smooth
and cool at night

like
jazz cats move

with
panache know the blues
taste better at night
Patricia Carragon's recent publications include Bear Creek Haiku, First Literary Review-East, A Gathering of the Tribes, Jerry Jazz Musician, The Café Review, Muddy River Poetry Review, Krytyka Literacka, Panoplyzine, Poetrybay, and Sensitive Skin. Herlatest books from Poets Wear Prada are Meowku and The Cupcake Chronicles, and Innocence from Finishing Line Press. Her first novel, "Angel Fire," is forthcoming from Alien Buddha Press. Patricia hosts Brownstone Poets and is the editor-in-chief of its annual anthology. She is an executive editor for Home Planet News Online.