I watch the dead from my porch
the way a bored person watches TV.
Some drive by in fast cars;
the brief glimpse
of their smiles
is like walking into a dark room
and opening the light.

Others, usually the ones
in slower cars, stop
and roll down a window.

Those dead have nondescript faces
and round shoulders,
the kind of shoulders
that look like
no one has touched them
for a long time.

Most pretend they stopped
to ask directions.
Pointing and gesturing,
they make incoherent sounds
in the way that only the dead can.

I've come to believe what they really want
is my forgiveness,
but being dead
they can't talk,
or, for some reason,
are afraid to.

I mumble a few kind words
heavy with the weight of nothing.

They seem to understand.

I don't know who these dead are,
or why they want my forgiveness.

Perhaps they were my past's schoolyard bullies,
or unkind bosses. Maybe that one in the Olds
was that first time
when I flubbed so badly.
It looks like it could have been a she.

But she, like all the rest, are unrecognizable.
Being dead seems to do that to you.

I say nothing. What I really want to say
is that even the living have their pride.
You shouldn't have laughed.

After a while,
she rolls the window up
and drives away.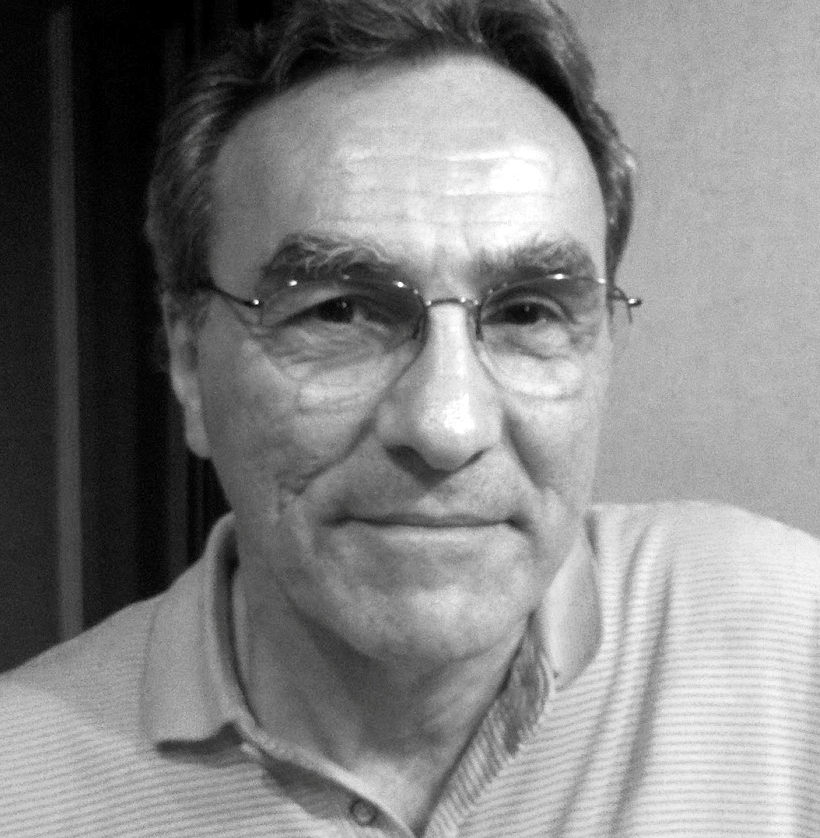 John Barrale's poetry has been published in Paterson Literary Review, Red Wheel Barrow (Volumes 1 – 7, Poetalk, NJ Journal of Poets, The Lullwater Review, California Quarterly, Tiger's Eye Journal, The Aurorean, The William and Mary Review, Narrative Northeast, City LitRag, and Instigatorzine. John's poetry has also won several awards including Honorable Mention in both the NJ Poet's Prize and the Tom Howard Contest for Poetry in All Styles and Genres. In June 2012, Shakespeare's Moths a collection of John's poems was published by White Chicken Press.
John is a founding member of the Red Wheel Barrow Poets, a coalition of NJ poets. Along with three other "Gang of Four" members, John also hosts a monthly poetry reading series at The William Carlos Williams Center in Rutherford, NJ. In 2012, John joined the staff of "The Rutherford Red Wheel Barrow" poetry anthologies as one of its two managing editors.
Related Posts
« WITH ARMS STETCHED OUT — Lisa Napolitan WABI SABI — Kika Dorsey »