Shower in the dark, a fleeting
flash of phosphorescence–a jellyfish
glowing in the depths of the sea. Reach
for it. The smoke of light
shrinks away. Ghost of a face,
ghost of a man who left
a ghost-kiss on the glass–
only proof of touch,
only trace of theft.
the bell of the throat, wiry
lotus at the base of the spine.
And you, empty
cage that has lost its bird,
at night, the squeaking
of a tiny metal swing
makes you long for song.
You say his name
You say his name
You say his name
and the last part you possess
of him now dissipates. The moon,
she bows to you–she's seen fugitives
evade recapture when the mouth
doesn't seal like stone, suspend
the letters of a name like fireflies in amber.
But yes, this letting go the dead. And yes, relief.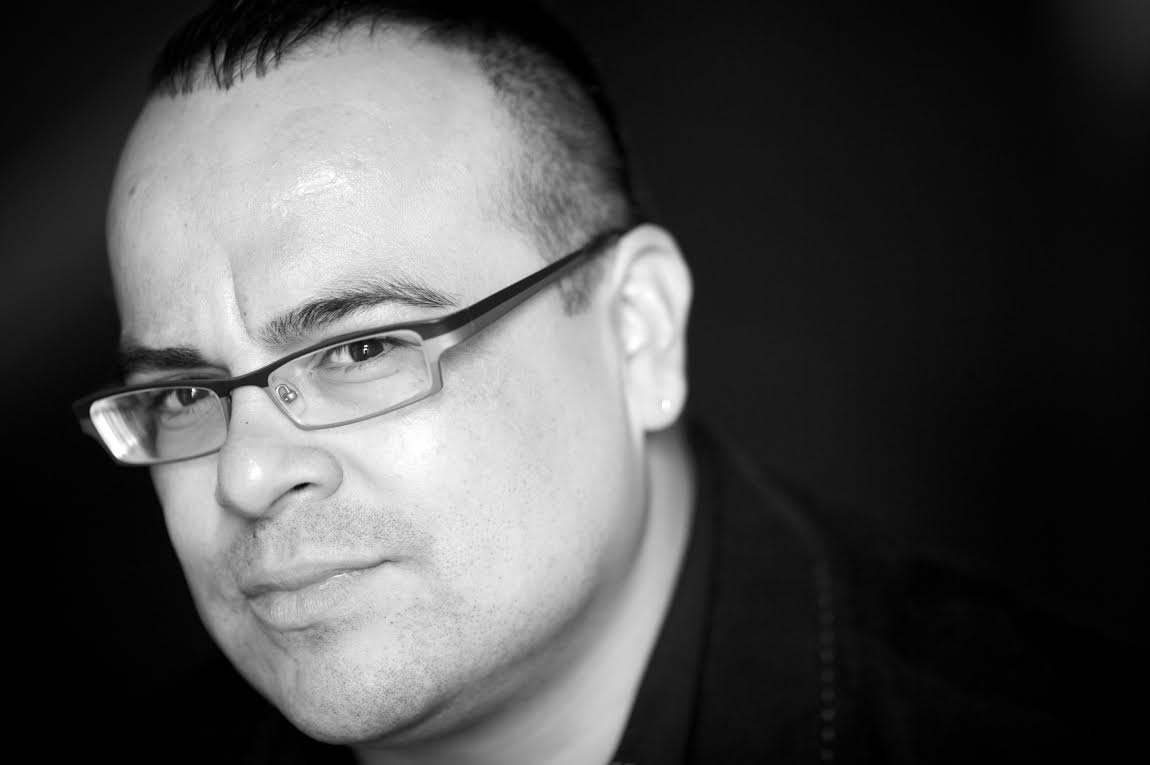 Rigoberto González is the author of thirteen books of poetry and prose, his most recent title is the poetry volume Unpeopled Eden. He is the recipient of Guggenheim and NEA fellowships, winner of the American Book Award, The Poetry Center Book Award, The Shelley Memorial Award of The Poetry Society of America, a grant from the New York Foundation for the Arts, and a Lambda Literary Award. He is contributing editor for Poets & Writers Magazine, on the executive board of directors of the National Book Critics Circle, and is professor of English at Rutgers-Newark, the State University of New Jersey.
Related Posts
« **************** RIVER OF GIRLS — Tishani Doshi Between A Rock & A Rock is The Distance Spent Searching for Fertile Soil – Heather Warren »