I thirst and thirst but never drown,
can't help but to swallow
the things I'd forgotten were
tucked in cheek and under tongue.
It plagues me daily. Where do they go
if not my belly?

oh sweet moon,
split me so that I may remember
there is nothing left but to repent.
It will be a sacrifice befitting a sky
and I'll only kiss the sweetest parts,
lap up its rivers and leave the husk
scentless and primed for martyrdom.

Without such a weight, I'll sing or
sway slowly to mistakes as if not my own
breathing only to utter a name,
my feet leaving the portrait of an
ill-remembered [ ]
in the mud. It's raining again.
The earth is forgetting as
the clouds have ordained it.

I still hunger for the songs
that I've lost but only with
the bodies I've given up,
the lies I've told.
Will these things stay with me
or have they grown to be shedded
wormskin, surely unappreciative
with cravings apart from my own?

Please chew the tough parts of me. I can't quite
break bone. My jaw tires before you. My voice is
unheard and familiar to all but myself. I'm often imagined
as begging on such nights. A prayer in the dark—
Cleave me into something musical. I've been told
the end is nearer each bleeding; all great things
have known teeth. I know nothing better
than to give myself into a starved breeze.
May I not be foul,
oh sweet moon.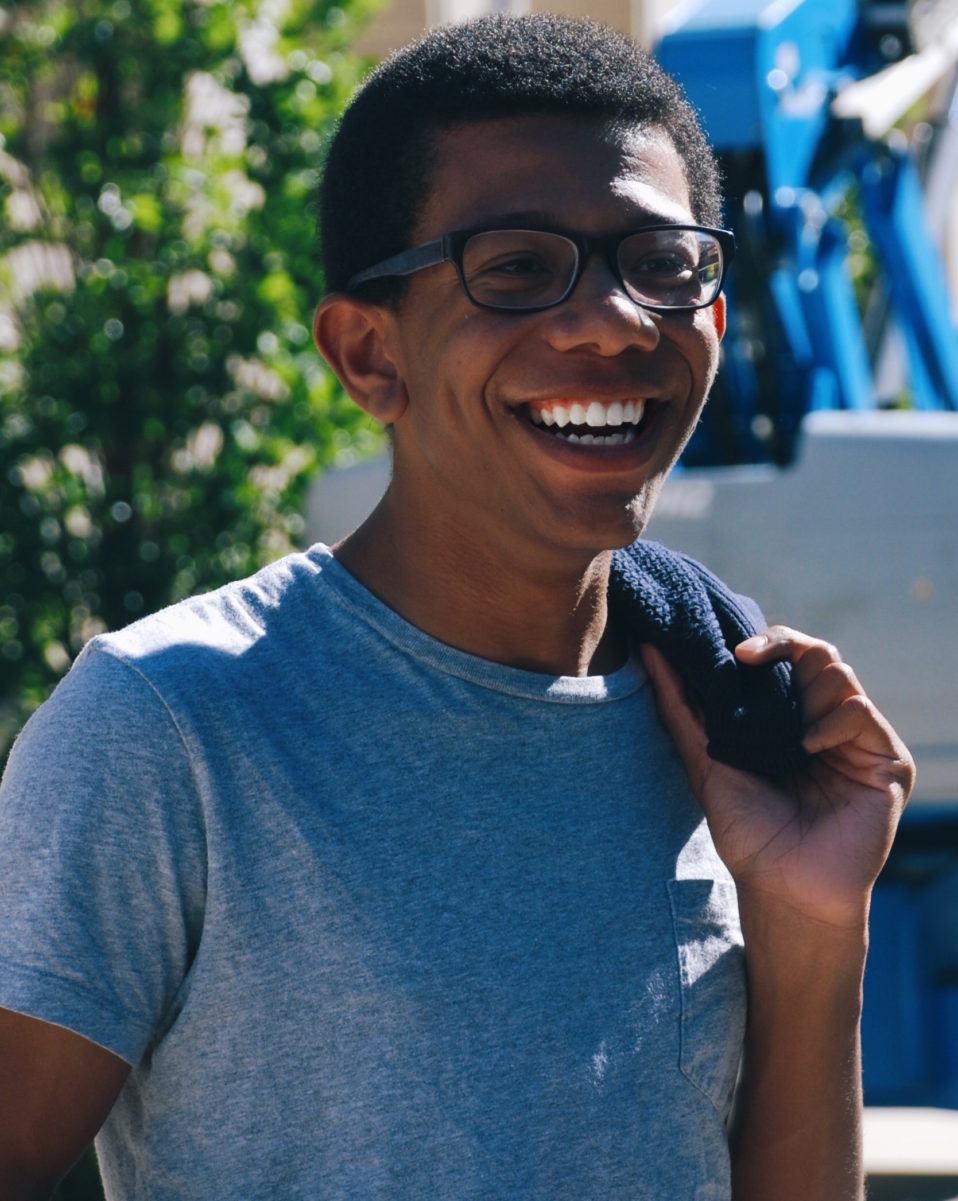 Marlin Figgins is a poet from Detroit, Michigan. He is currently an undergraduate at the University of Chicago. His work has appeared in or is forthcoming in The Shallow Ends, Cotton Xenomorph, and Glass: A Journal of Poetry.
Related Posts
« THE BURNING MAN: Photography by Gordy O'Hay 3 EPISTOLARY POEMS – Kika Dorsey »