ODE TO THE GARDENER


"i can grow love even when it's not there"

see

how closely these bruises resemble hydrangeas with enough molding

how each petal changes colors based
on the pH of the blood beneath it

each capillary roots downward
curls around skin-soil
bursts i coax out new blossoms again

it's almost beautiful this makeshift garden

these hydrangeas have won me awards you know

been featured in magazine spreads for Home Living

how i tend my garden in silence

ideal woman

doesn't mind a little downpour once in awhile

would rather have a garden than a desert

knows there is nothing attractive about bleached bones and sand

at least flowers grow in the rain
at least these fractured bones make good planters
at least in the right light a garden can be made ethereal

and tell me: what woman doesn't wish to be otherworldly?
that is to say what woman doesn't sometimes imagine herself sunlight

soft still fiery enough to scorch the hand of any man who dares reach towards her light

---

AN APOLOGY TO MY RAGGEDY ANN DOLL


I'm sorry I pulled your hair
That I pushed my fingers into your torso
So roughly your chest caved
I'm sorry I didn't stop when I heard that first rib crack
I'm sorry I didn't look at your uneven button eyes
Your cloth limbs splitting and bent
Stuffing peeking out of your torn checkered dress,
And think to get a needle,
Some thread,
Start sewing
Untangle your knotted yarn hair
I'm sorry
I didn't understand until
He pressed his fingers into my torso
So roughly I heard my sternum crack
Until I looked into his eyes
Realized he wouldn't stop even when he saw me
Skin splitting
Limbs bent
Palms up
Begging for some kind of reconciliation
My own body unrecognizable
I'm sorry
I didn't mean to take advantage of your softness
Mistake it for weakness the way he did mine
I know now how much the needle and thread sting
As you pick them up,
Start sewing
How much you wish you had someone to help untangle your hair
Make your body yours again
I'm sorry it took me so long to write this,
That this apology will seem empty to you,
You are long gone.
I am still sorry.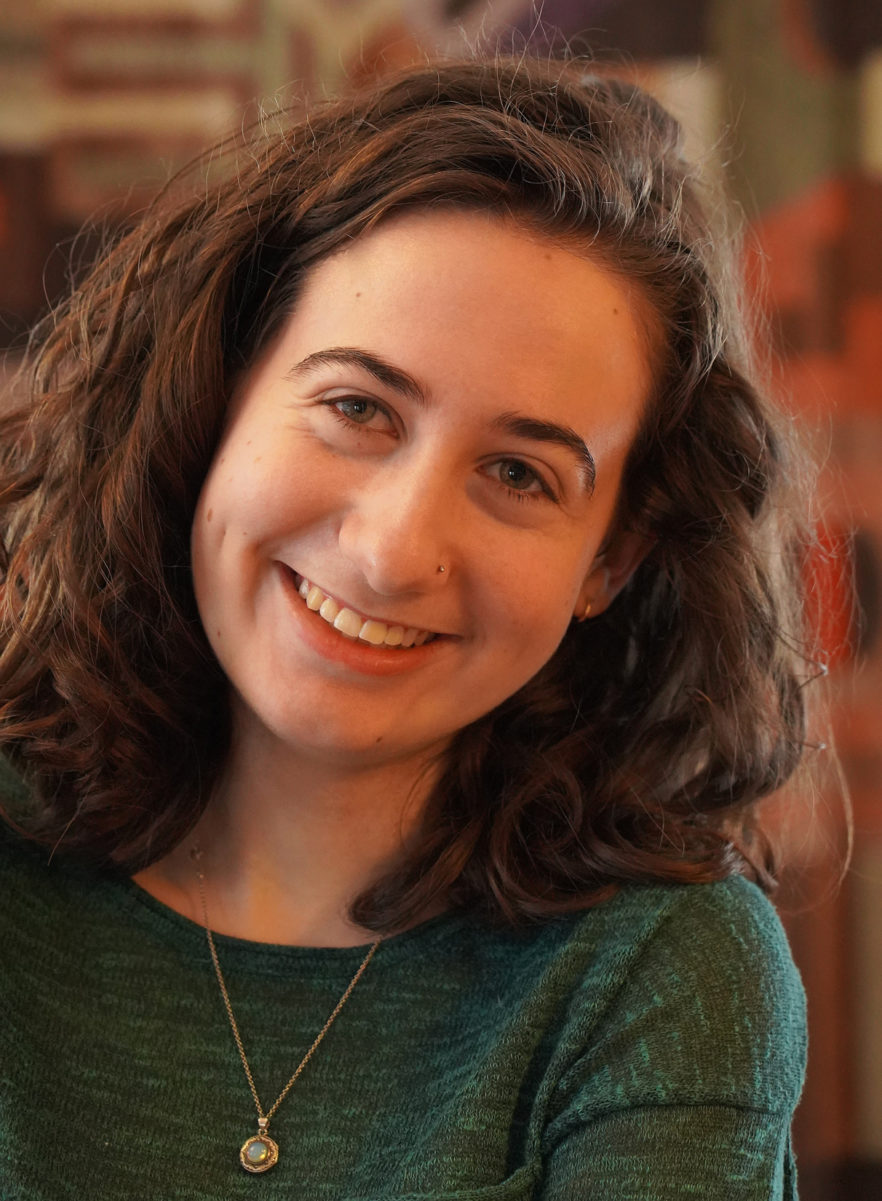 Margo Harvey is a full time student in the field of Community and Justice Studies with a passion for poetry. This is her first time being published! In her spare time she enjoys baking, dreaming about world travel, petting every dog she meets–and trying to find solutions to social inequities.
Related Posts
« THE GARBAGE MAN – Jonathan Kravetz The Bluer The Berries – Sabrina Pinthiere »