I eulogize you
Sometimes Without
meaning to.

When I'm driving,
With only the dark
And the city non-stars
And the ghosts on the radio
To keep me warm.

I swear I don't mean to.
The words find me
Write themselves
Scrawl themselves into existence
Bleed themselves onto my canvas mind

The words say that you
Were love incarnate
That I know love existed
Because of you
Even if it had never before been true
It was true with you

You ran around Earth a small cluster of stars
Quietly exploding
Radiating softly
Making it so all of us could see

If someone got too close, though,
From a certain direction In a certain way
If their coordinates were just a little bit off
You'd go spinning in the opposite direction,
Your gravitational fields nearly compromised

You were shaken and desperate
Knowing all the time
That the only thing holding you together
Was you.

I was scared that
One day You'd go spinning off
Away From me, too.

Four years ago, something
Entered your field
Pierced you
Snuffing out two sister stars
Whose home was at the middle of you

You tried to shoot away
You fought so hard
Screamed But no one heard you through the void
And you'd been pinned down.

You got worried After that
Anticipating the burn,
Cradling all the stars of you
With your too-small hands
Protecting them
From their inevitable apoptosis

I called you from California
To bleed on the phone with you
Saying that I'd been ripped through, too

A vacuum swallowed the line
As you finally spun from me.

Changing things you had
No right to
Because someone
Changed you
First.

What you pretended to forget
Though
Is that we were—
Are—
A binary system

I openly bleed dark matter.

You pretend you aren't,
Cover the inking wound with your hair.

You're in Philadelphia.
But I don't know where you are.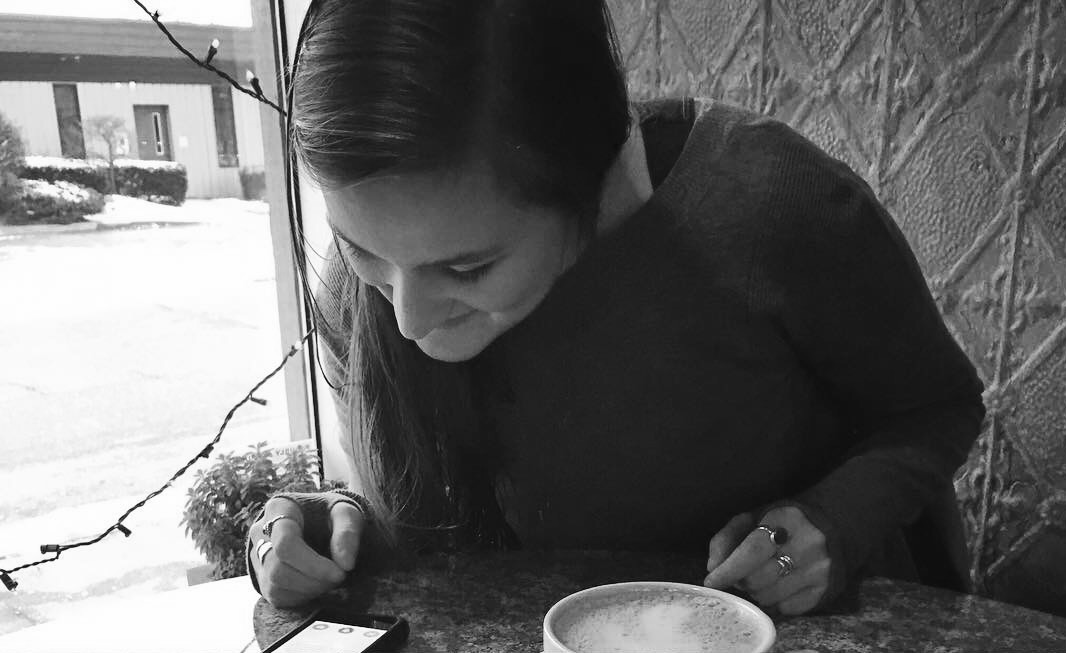 Erika A. Rist is a Chicago transplant looking to thrive without too-deep roots. She is a feminist activist and aspiring attorney with lofty ambitions for herself and for society. Currently, she lives in Roger's Park with a vindictive cat named Lady.
Related Posts
« THE SAME GROUND — Mary Crosby MAY THE CHILD BE AT PEACE — Karina Lutz »