To get to the Howard Oberholter Artist Colony, I took a train to Plunketteville, then a bus to Upper Yarn. I hiked the last mile up a dirt road, humping a knapsack that contained a change of clothing, a battered laptop, and a sheaf of notes beyond dog-eared. I didn't have money to spare for a cab. I'd been working on my first novel for five years and had quit my job at the Mayfly Diner to finish it. I was insanely grateful for this residency and ready to make the most of my stay.
The address was 310 Mountain Lane, but I almost passed it. #310 was a shack listing to the left, with weathered pine boards and two front windows of unequal size, like a squinting face. A caretaker's shed, I assumed, and knocked on the door.
A left-leaning old woman in a quilted beige housecoat answered. She had a wandering eye and looked me up and down and up again.
"I'm Arthur Bunt, staying at the colony," I informed her. I fumbled in my coat for the letter I'd received, pecked out on a typewriter with a faulty i key. I'd carried it everywhere for the past two weeks and fingered it like a talisman. In the left hand margin was a red-eye gravy stain from my last day at the diner.
Her attitude reversed at once. "Oh, a resident! Come in. I'm Louisa Oberholter, the colony director." She stumped into what she called the anteroom, which led into "the parlor," an area sectioned off by a folding screen that angled to the left. By the far wall was a jagged hole in the floor where someone had put a foot through the rotten board, which she carefully stepped around. "You're a bit early. We're ready at four o'clock."
"Sorry, but I didn't know how to contact you. Where should I leave my stuff?"
"Just bring it into the bedroom." She gestured toward another screened-off quarter.
The bedroom was a rickety cot next to a cardboard box marked "Linens." A threadbare blanket stretched to the edges of the cot, a duet of damp socks dangling over the rail. A tan knapsack leaned against the far wall, stained underwear spilling out of the front pocket.
I cleared my throat. "About the colony…."
"Howard was my husband, a postal worker. He never had the chance to write, just oversaw everyone else's letters. He passed away behind the counter. I opened this artist colony in his name."
I'd seen the ad in The Writer and applied. One of the attractions was the absence of any application fee. Just then I heard the noise of machinery starting up in back, like a giant clearing his throat. "What's that?"
She gestured toward a tiny window looking out back, where a medium sized crane had started to chug, a wrecking ball hanging motionless like a ponderous exclamation point. "The Upper Yarn town council says the building's unsafe, and they want to tear it down, but all they've done so far is put that machine there."
I gestured toward the cot. "Is that where I'm supposed to sleep?"
"The colony supports two artists per month. The accommodations include room and board. You'll have to share with Sam Lowell. He's a poet, and he's using the studio. His shift ends at four." She checked her watch. "Right now. Sam!"
From behind the last screen emerged a huge man in faded jeans and an Emily Dickinson T-shirt. Mrs. Oberholter performed an introduction, and we shook hands. He was ink-stained and damp, though I saw no pen and paper anywhere. Behind him extended the studio, a four-foot alcove with a table lit by a humming fluorescent bulb. A rusted beach chair kept the table company. In front of me, Sam began to bed down for a nap. The cot squealed but held—for now.
"Sam has the towel. The shower and toilet are out back. Howard mistrusted indoor plumbing."
Recumbent, Sam farted softly in a series of pffts. I nodded at Mrs. Oberholter while fanning the air.
"I'm no cook, but that cupboard has sardine tins. Saltines, too."
Since she seemed to want me to look over everything, I opened the cabinet and took out a tin with a faded label. The expiration date was ten years ago. I didn't see any Saltines but took her word for that.
Next came the studio itself. When I entered it, the orange colony cat emerged from the shadow under the table and drew blood when I tried to pet him.
"That's Howie. He can be nasty if you approach him wrong. I think of him as the ghost of Howard. Your shift ends in twelve hours, unless you work out another arrangement with Sam." She withdrew as Sam started to snore with a hint of a whistle.
I took a closer look at my workspace. The one concession to decoration, an embroidered sampler hanging in the alcove, read "TYME TO WRYTE." I placed a hand on the plain deal table, which teetered to the left. When I tried to stabilize it, a splinter ran into my thumb. Cursing softly, so as not to wake Sam, I sat down in the low-slung beach chair, which aligned my head with the tabletop. The floorboards creaked ominously.
I thought about art. My novel wasn't getting any younger. I looked at the cat, who glared back at me but sheathed his claws. Sam's snoring wasn't all that loud. The crane seemed to be edging away from the house.
Just then, the wrecking ball began to swing, slowly at first.
I hauled out my laptop, set it up on the table, and began to type as fast as I could.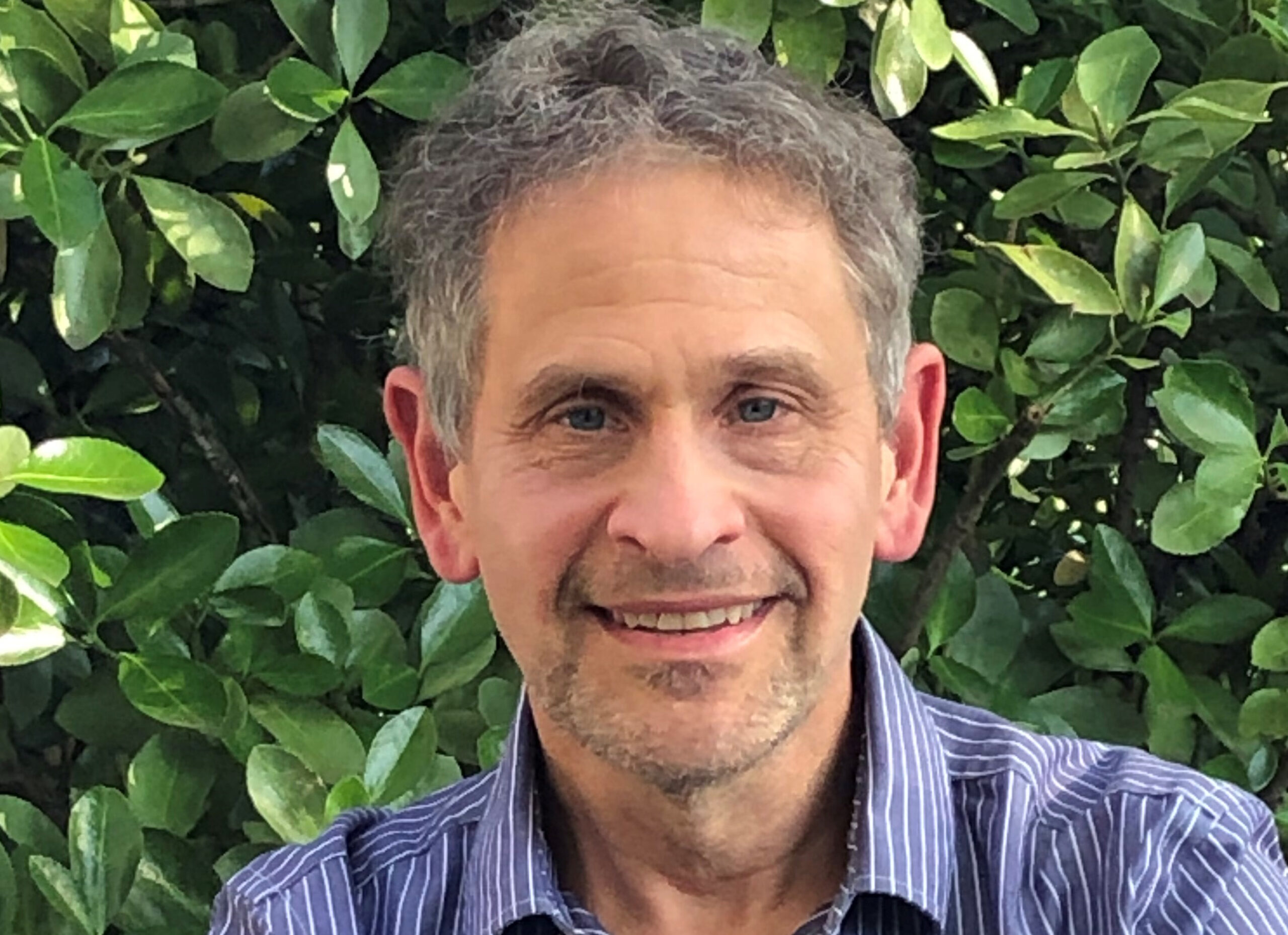 David Galef has published extremely short fiction in the collections Laugh Track and My Date with Neanderthal Woman (Dzanc Short Story Collection Prize), extremely long fiction in the novels Flesh, Turning Japanese, and How to Cope with Suburban Stress (Kirkus Best Books of 2006), and a lot in between. His latest is Brevity: A Flash Fiction Handbook, from Columbia University Press. Day job: professor of English and creative writing program director at Montclair State University. He's also the editor in chief at Vestal Review.
Related Posts
« HEARTACHE by Marlene Olin THE EMPTYING & TW0 POEMS – Jan Beatty »