I might be killed because I'm a Jew
visiting a Holocaust museum or going
to study Torah.  I might be shot
or stabbed because I'm a woman

and some man feels entitled
and deprived because other women
didn't fuck him when he wanted,
didn't devote herself to him.

I could be murdered because
a husband out of work feels useless
with media-bred anger like a chainsaw
running in his brain and the fault

has to be mine because I'm there.
I could have been killed because
I was a poor kid in the Detroit
ghetto where bullets spray like spittle

and nobody cares what girl or boy
happens to get in the explosive
way of revenge, profit, initiation
of some man whom rage entitles.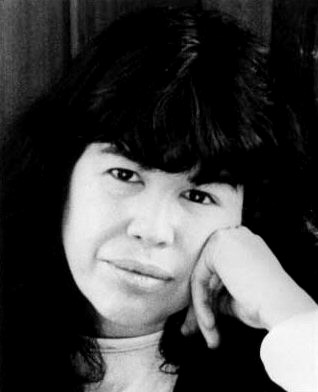 Knopf brought out Piercy's 18th poetry book THE HUNGER MOON: New & Selected Poems 1980-2010 in paperback. Other recent poetry includes THE CROOKED INHERITANCE; COLORS PASSING THOUGH US; WHAT ARE BIG GIRLS MADE OF. Piercy has published 17 novels, most recently SEX WARS; others include GONE TO SOLDIERS, THREE WOMEN, HE, SHE AND IT, and WOMAN ON THE EDGE OF TIME.  PM Press just republished DANCE THE EAGLE TO SLEEP, VIDA and BRAIDED LIVES with new introductions by Piercy.  Her first collected short stories THE COST OF LUNCH, ETC. will be out in April. Her memoir is SLEEPING WITH CATS, Harper Perennial. Her work has been translated into 19 languages and she's given readings, workshops or lectures at well over 450 venues here and abroad. Her CD is LOUDER, WE CAN'T HEAR YOU YET..   www.margepiercy.com
Copyright 2014 Marge Piercy
hagolem@c4.net
Related Posts
« CHOICES, A.K.A ADVICE TO THE ABUSER & POEM – NABILA LOVELACE MARGIE'S — Allyson Parker »