Grandmother,
You sit,
Wrapped in your Persian melon-colored blanket,
Rock back and forth,
On that old rusty country porch,
Whom the neighbors across the street
Once called, Rusty Oak.
Spit tobacco. Hair braids in pigtails.
Sit postured, on the porch where we,
Often bow our heads together.

My head pressed downward,
Eyes misty,
You grab my chin and raise it to the sky.
Grandmother, those words, spoken so softly,
Yet so stern.
I remember, you said:
My bronze child,
Don't you look at your life upside down,
You got every bit of courage in you
To step upright and
Poke your chest to the weary sky.
You must have faith before you walk.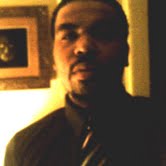 Quassan T. Castro has a MFA in Creative Writing from Fairleigh Dickinson University.  He is a journalist, columnist, entertainment and culture critic, poet and author. His work ranges from personal essays, fiction, poetry, music and book reviews, celebrity interviews and culture writing.  Quassan is social media publicist for Dr. bell hooks. His works have been featured in top national magazines and top online outlets that include Essence Magazine, Essence Magazine Online, Heart and Soul Magazine Online, BET (Black Entertainment Television), Black Enterprise Online, Jet Magazine Online, National Education Association and Huffington Post.   His work has published in several college literary anthologies including The Sundance Writer: A Rhetoric Handbook, Get Writing: Sentences and Paragraphs, Sundance Choice Composition and Structured Reading.
Read More »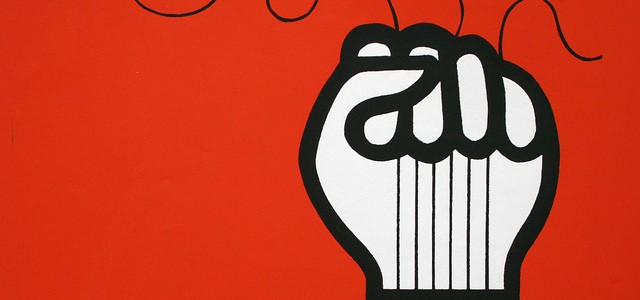 After the long sigh of the violins wound you beyond repair your last plink disturbs the silence, and a cat in another dimension's driveway will look up from under the warm space of a recently turned off engine. A spider as red as Mars will run down a roof's dry canals, its web broken by a basketball a boy throws. Beyond repair, the shiny ends of thread are almost invisible against the light glaring off the boy's eyeglasses. The you that never was hears his mother calling from the kitchen, her voice spreading in the echoless rooms.
* * * * * * * * * * * * * * * * * * * * * * * * * * *
After the long sigh of the violins wound you beyond repair over beers with God, you gain some distance, and looking down see how all is really small and ugly. God, reading your mind, says I'm thinking bugs sucked dry and left hanging in a web. You think of the mummified mouse you once found behind the boiler, a thing so ugly that even the old lady in your head wouldn't get the broom and dustpan to pick it up.
* * * * * * * * * * * * * * * * * * * * * * * * * * *
After the long sigh of the violins wound you beyond repair you have the dream of deer and buttons. A doe, you'll be strung up by a hunter and slit from the neck down. One brown eye will harden into a button. Too small, it doesn't close your wounds. The nimble-fingered monkeys, who were the world's tailors back then, buy the idea and make it work. You become rich from the royalties, and all is good until 1895 when a lazy cat invents the zipper. Over pipes in God's favorite opium den, you complain. He tells you to write a book about how the animals invented everything. You wake up and think of the buttons on her blouse, closed shutters now.
* * * * * * * * * * * * * * * * * * * * * * * * * * *
After the long sigh of the violins wound you beyond repair you come back as your grandfather's grandfather. You'll live to be very old and survive three wives. Only an occasional dog will come scratching at your door. You'll remark to anyone who'll listen that you prefer your house to anything in the world, and you love the flowers in your garden better than your daughters. No one will really care. It won't matter because at night, in your bed, you'll hear the clock in the hall strike one, and see the future centuries waiting like a long army encamped on the mountaintop your pillow makes.
* * * * * * * * * * * * * * * * * * * * * * * * * * *
After the long sigh of the violins wound you beyond repair memories melt faster than ice in bright sunlight. I remember January, you and our sons, the smiles frozen in the photograph. Somewhere there is snow on the ground, and silence grows to the size and weight of a house. My hands write furiously and make do with the warmth of a cup. Notions are altered, and hours that never counted open in petals. My fingers rise like the dead, and bring forgotten touches up to my lips where they are rubbed and blessed.
John Barrale was born in New York City's Lower East Side and graduated from Richmond College with a B.A. in English Literature. Since 1978, he has lived in New Jersey. He is travel frequently, a Jazz aficionado, and an avid hiker. His poetry has been published in Paterson Literary Review, Red Wheel Barrow Poets' Anthologies (Volumes I – V, Poetalk, NJ Journal of Poets, The Lullwater Review, California Quarterly, Tiger's Eye Journal, The Penwood Review, The Aurorean, and The William and Mary Review. His book of poems, Shakespeare's Moths was published by White Chicken Press.
He is a founding member of the Red Wheel Barrow Poetry Workshop. This is an ongoing poetry workshop that has met weekly in Rutherford NJ since 2005. The workshop is free of charge and open to all poets in the NJ/NY area. The group sponsors a monthly poetry reading series at The William Carlos Williams Center in Rutherford, NJ. Since 2008, our group has published an annual anthology featuring the best of the readers and open microphone participants at our monthly readings. In 2012, he joined the staff of "The Red Wheel Barrow" poetry anthology as a managing editor.
Read More »